Preparing your itinerary: Asking yourself the right questions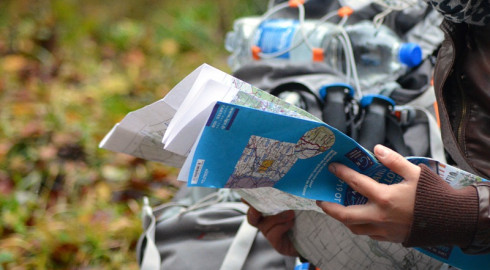 Evaluate your physical ability: Are you a beginner or an experienced hiker? Do not overestimate your physical ability, or that of the people with you. If you are a beginner, it is perhaps more reasonable to start with something easy and not too long (half a day for example).
Plan your itinerary: The less you leave to chance, the more you will enjoy your hike.
Organise your departure and arrival: How to get there? Can I park near the starting point? If it is not a circuit, can I leave my car at my arrival point? How do I return to the starting point?
Evaluate the difficulty of the hike: Calculate the distance, elevation and timing of the hike, evaluate the types of terrain you will cross, the weight of your backpack, locate rest points and places to acquire more supplies (food and drink), overnight accommodation, shelters and refuges. It's a hike over several days, or one night? Should I book accommodation?
Have a plan B: What are the potential alternative routes and possible diversions during lightning storms or in case of injury to get back faster to where you started?
Check the weather: Without claiming to provide totally reliable information, the weather forecast can give you valuable indications: it is unwise to set off on a hike on high peaks when the storm is forecast for example. Remember that the weather changes quickly in the mountains. For more details, you can also check out our webcams at Grand-Ballon and Markstein!