Guebwiller Region in Alsace
Do you want to enjoy breath-taking views?
Then take a trip to Grand Ballon! Highest point of the Vosges mountain range (1,424 metres), it offers opportunities for walking and hiking that you will never forget! Summer and winter, on foot, bicycle, horseback or snowshoes, there's something for everyone! This website will help you find the perfect hike, according to your preferences and your level of expertise, while taking advantage of our offerings and tips for hiking in total peace of mind. Our goal: to give you all the best possible advice so you can prepare your itinerary yourself and make the most of your experience in our region.
Get the latest news and ideas for your hiking activities on the Grand Ballon mountain in Alsace.
La randonnée dans le grand ballon n'a aucune limite ! Quelques unes de nos dernières balades…
Inscription à la newsletter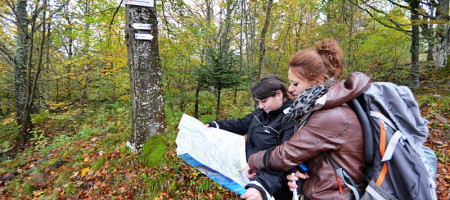 With over 400km of marked paths and trails, the Pays Rhin Vignoble Grand Ballon region will delight all types of hikers. Walks and hikes for all age groups, or longer walks for the more athletic, find your ideal route by selecting the criteria that corresponds to you. Mountains, vineyards, forests? Where will your next hike be?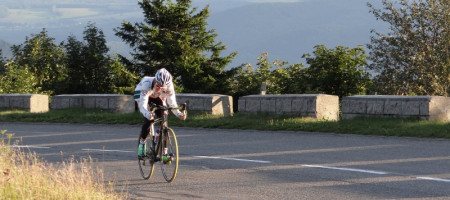 Do you prefer MTB or bicycle touring? Mixing vineyards and mountains, the Pays Rhin Vignoble Grand Ballon region offers a wide range of landscapes and amenities to satisfy everyone. With over 400km of marked trails and accredited FFC-MTB trails, the most experienced will enjoy the mountain bike trails or the bicycle touring climb towards Grand...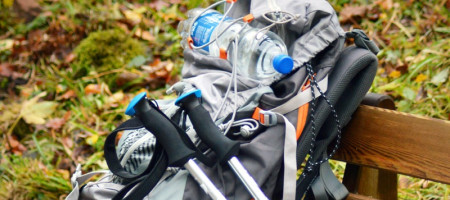 Going on an adventure is all very well but it needs organisation! The longer and the more ambitious it is, the more a hike needs to be prepared in advance, and above all you need to be properly equipped. These pages will help you be prepared so set off on your hike in total peace of mind and safety.
Looking for a walk to do with young children? Do you want to discover the Markstein mountain range and Grand Ballon in the snow? What about horse riding? Circuits specially designed for snowshoeing will allow you to enjoy the pleasure of walking even in winter. You can also enjoy lovely horse rides in the forest and through the vineyards in...